2021-05-25 Weekly SCHH Ham Club This and That
Items of Interest:
The venerable 555 timer IC has been replicated using vacuum tubes. This is one of the most common integrated circuits made today, just not out of vacuum tubes.
Everything You Need To Know About Coaxial Cable background on something we all have and use every day.
Annual WX4NHC On-the-Air Station Test Set for Saturday, May 29
The annual WX4NHC station on-the-air test will be held on Saturday, May 29, 1300 – 2100 UTC. The yearly exercise takes place just ahead of the official start of the Atlantic Hurricane Season, June 1 – November 30.
Humor: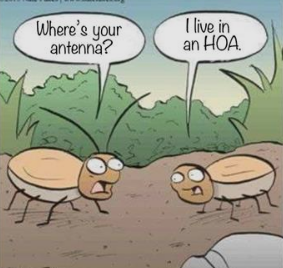 Public Service:
I wish to express to everyone our thanks for all the help on the Bluffton Fire District Radio Test on May 19th. As Sun City is a large community that relies on the BTFD, it's wonderful to be able to give back. We are fortunate to have a forward-thinking protection agency. Your participation in the communications test helped make it successful. Without your participation the testing would have been longer and more difficult. Again thank you all. We hope for your continued participation in future.
-Dan, K4DNY – Public Service Coordinator
Meetings:
The next meeting will be Monday June 7th from Noon until 1:30PM at the SCHH Town Square Pavilion. Agenda and more information to follow…
Club Website:
The URL is https://www.ke4ham.org. If you notice any errors or have site-related questions, email: webmaster@ke4ham.org.
Nets:
Wednesday Nets (8 PM) operates from KK4ONF/Jasper repeater, 147.060+ and Echolink node: KE4HAM-R
Sunday NET (8 PM) operates on 147.550 MHz simplex and Echolink node:
KE4HAM – L
Other operating:
Daily — DX spotting and open chat 24/7 on 147.550 MHz simplex and the Jasper Repeater, 147.060+ (no Echolink).
AD5EN – SCHH Amateur Radio Club VP