2021-03-02 Weekly SCHH Ham Club This and That
Items of Interest:
HAM RADIO Captures SIGNALS FROM MARS:
Ham radio operators are doing something that until recently only big Deep Space Networks could do. "We're monitoring spacecraft around Mars," says Scott Tilley of Roberts Creek, British Columbia, who listened to China's Tianwen-1 probe go into orbit on Feb. 10th. The signal, which Tilley picked up in his own backyard, was "loud and audible." Look for the story and listen to the signal at:
https://spaceweather.com/archive.php?view=1&day=17&month=02&year=2021
Morse Code in Architecture
Notice anything special about this National Guard building in Milan, Illinois
Humor: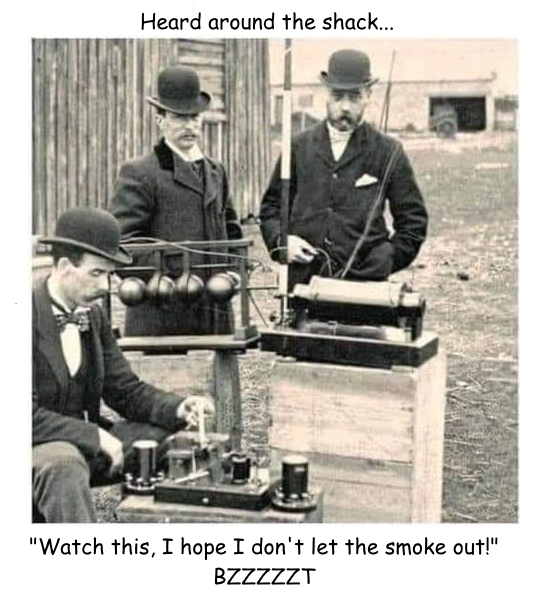 Meetings:
The next meeting will be April 5th at 7 PM via Google Meet (online video). The guest speaker will be a representative of the ARRL SC region.
The virtual meeting will start on April 5th at 6:45PM to work through any issues and rag chew to fill in the dead air.. 
Club Website:
The URL is https://www.ke4ham.org. If you notice any errors or have site-related questions, email: webmaster at ke4ham dot org.
Nets:
Wednesday Nets (8 PM) operates from KK4ONF/Jasper repeater, 147.060+ and Echolink node: KE4HAM-R
Sunday NET (8 PM) operates on 147.550 MHz simplex and Echolink node:
KE4HAM – L
Other operating:
Daily — DX spotting and open chat 24/7 on 147.550 MHz simplex and the Jasper Repeater, 147.060+ (no Echolink).
AD5EN – SCHH Amateur Radio Club VP