2021-12-14 Weekly SCHH Ham Club This and That
Items of Interest:
Aircraft Scatter on 6 Meter FT8
Aircraft scatter has long been used by microwave enthusiasts. Enthusiasts monitor aircraft data and operate remote to get the best from it. Although the propagation mode is artificial in a way, it is useful for getting over mountains and other obstacles, and to make the contact when more natural propagation is uncooperative. On HF, aircraft scatter is of little value since ionospheric propagation is very reliable, and aircraft are too small to be good mirrors at the longer wavelengths of the HF bands. But on higher frequencies…
Humor: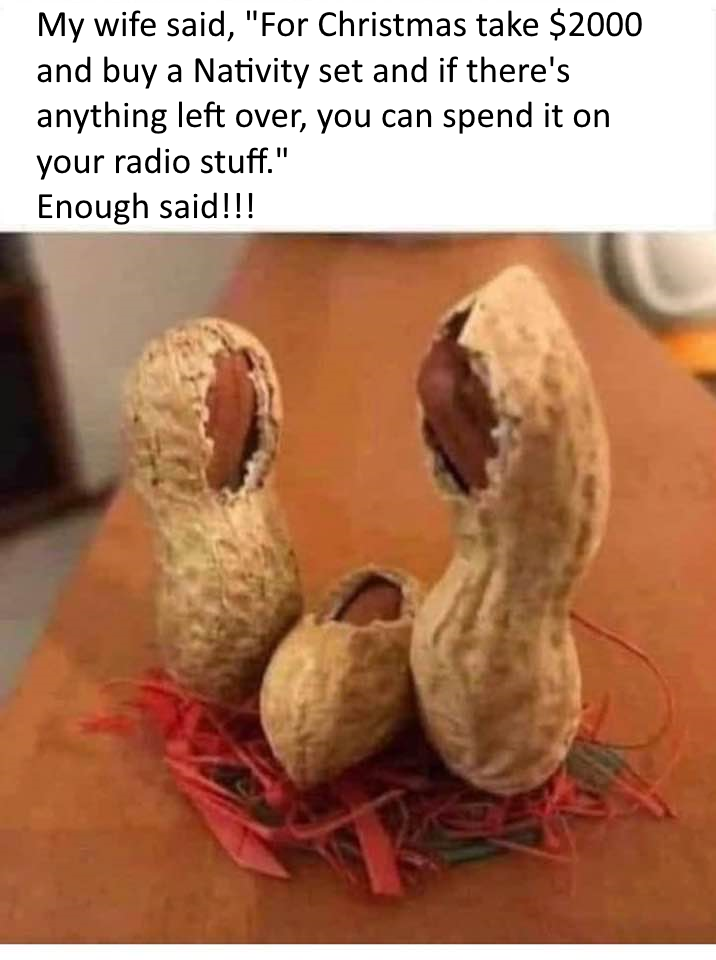 Meetings:
The next membership meeting will be a holiday dinner on December 16th at 6PM at:
Jameson's Charhouse
671 Cypress Hills Dr, Bluffton, SC 29909, USA
Be sure to RSVP
Club Website:
The URL is https://www.ke4ham.org. If you notice any errors or have site-related questions, email: webmaster@ke4ham.org.
Nets:
Wednesday Nets (8 PM) operates from KK4ONF/Jasper repeater, 147.060+ and Echolink node: KE4HAM-R
Sunday NET (8 PM) operates on 147.550 MHz simplex and Echolink node:
KE4HAM – L
Other operating:
Daily — DX spotting and open chat 24/7 on 147.550 MHz simplex and the Jasper Repeater, 147.060+ (no Echolink).
AD5EN – SCHH Amateur Radio Club VP 2021, President 2022