2022-07-05 Weekly SCHH Ham Club This and That
Items of Interest:
Ever want to make your own Printed Circuit Boards (PCBs)
EAGLE is an example of one of the many options in PCB CAD software. Some of the features are:
Cross-platform — EAGLE can run on anything: Windows, Mac, even Linux. This is a feature not too many other PCB design software can boast.
Lightweight — EAGLE is about as svelte as PCB design software gets. It requires anywhere from 50-200MB of disk space (compared to the 10+GB more advanced tools might require). The installer is about 25MB. So you can go from download to install to making a PCB in minutes.
Free/Low-Cost — The freeware version of EAGLE provides enough utility to design almost any PCB a hobbyist may need. An upgrade to the next license tier (if you want to make a profit off your design) costs at least two orders of magnitude less than most high-end tools.
Community support — For those reasons, and others, EAGLE has become one of the go-to tools for PCB design in the hobbyist community. Whether you want to study the design of an Arduino board or import a popular sensor into your design, somebody has probably already made it in EAGLE and shared it.
EAGLE has its drawbacks too. More powerful PCB design tools out there might have a better autorouter, or nifty tools like simulators, programmers, and 3D viewers. For us though, EAGLE has everything we need to design simple-to-intermediate PCBs. It's an excellent place to start if you've never designed a PCB before.
Recommended Reading
Here are a few tutorial and concepts you may want to familiarize yourself with before dropping down into this rabbit hole:
Download, Install, Run
EAGLE is available from Autodesk either as part of the Fusion 360 software package or you can access a free version of just EAGLE here. Grab the version that matches your operating system (the software is available for Windows, Mac and Linux). It's a relatively light download — about 125MB. EAGLE installs just like most programs.
Humor:
Meetings:
Vote for the club QSL card. We will use it to respond to QSLs from field day as well as update QRZ…So far we have had 12 responses and card 1 is ahead with 75% of the vote.
The next membership meeting will be face-to-face at Hidden Cypress Savannah River Room on 9/1 at 7 PM. More information to follow… There will be other activities scheduled before then though.
We will be having a Fox Hunt on 23 July from 0900-1200. More information to follow.
Here is our club's field day submission: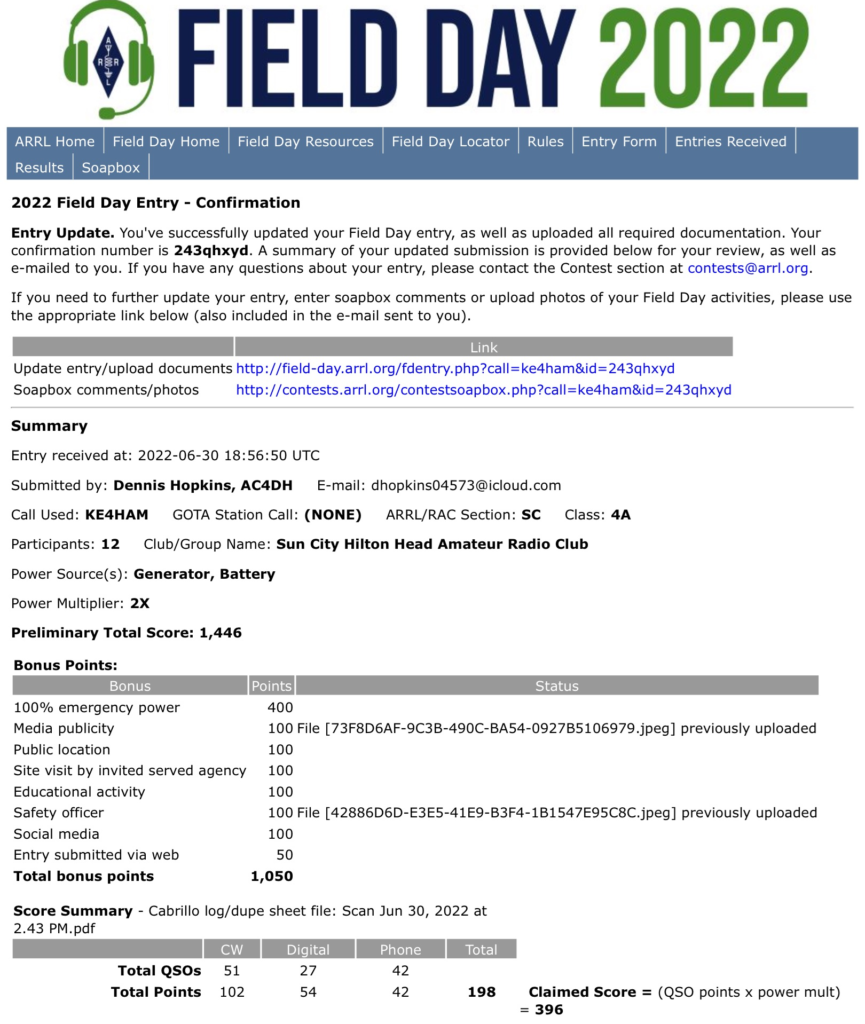 Club Website:
The URL is https://www.ke4ham.org. If you notice any errors or have site-related questions, email: [email protected].
Nets:
Wednesday Nets (8 PM) operates from KK4ONF/Jasper repeater, 147.060+ and Echolink node: KE4HAM-R
Sunday NET (8 PM) operates on 147.550 MHz simplex and Echolink node:
KE4HAM – L
Other operating:
Daily — DX spotting and open chat 24/7 on 147.550 MHz simplex and the Jasper Repeater, 147.060+ (no Echolink).
AD5EN – SCHH Amateur Radio Club President 2022