2022-10-11 Weekly SCHH Ham Club This and That
Items of Interest:
A free Open-Source drawing software for Windows, Mac OS X and Linux. Dia supports more than 30 different diagram types like flowcharts, network diagrams, database models, Electronics. More than a thousand readymade objects help to draw professional diagrams. It has capabilities similar to Microsoft's Visio but is open source.
USING AN AM RADIO AS AN EFFECTIVE TROUBLESHOOTING TOOL
Hurricane Ian hero: Maryland firefighter uses his ham radio to send rescuers to Florida's Sanibel Island
Humor: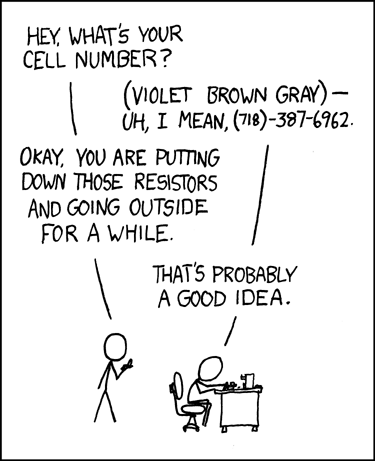 Meetings and activities:
The next membership meeting will be face-to-face at Lakehouse Bayside Room on Thursday November 3rd at 7PM. More information to follow.
A PDF of the slides from the October meeting are available on-line. These were corrected to align to what actually took place in the meeting.
Club Website:
The URL is https://www.ke4ham.org. If you notice any errors or have site-related questions, email: webmaster@ke4ham.org.
Nets:
Wednesday Nets (8 PM) operates from KK4ONF/Jasper repeater, 147.060+ and Echolink node: KE4HAM-R
Sunday NET (8 PM) operates on 147.550 MHz simplex and Echolink node: KE4HAM – L
Other operating:
Daily — DX spotting and open chat 24/7 on 147.550 MHz simplex and the Jasper Repeater, 147.060+ (no Echolink).
AD5EN – SCHH Amateur Radio Club President 2022