2023-6-6 Weekly This & That Newsletter
de KB3FW
It was great to see everyone at our June 1st Membership Meeting. Plans for Field Day were discussed and moved forward. It should be a great day! Our location is included on the ARRL's Field Day Locator.
Field Day is a team effort. Thanks to all who have volunteered to help our club's planned operation at Lake Somerset on June 24th.
More help is always welcomed!
We really need someone to coordinate public relations with Sun City TV, Sunsations, and The Bluffton Sun.
If you can help, please let me know. Thanks!
More Field Day Planning updates with be in next week's This & That.
On another note, Ron Frick is making some progress in re-establishing our club's connection to and collaboration with the Bluffton Township Fire Department. I hope to have more news to share with you next week.
73,
Harve / KB3FW / hnat463@gmail.com
Items of Interest
Artemis 2 Crew May Be Hamming It Up
Amazing that three of the four members of the Artemis 2 crew are ham radio operators. Here is some information about their 2024 mission.
QSL Cards
Here's some interesting information on the history of QSL cards.
Humor
Join us on Field Day — Saturday, June 24th at Lake Somerset
QSL Card of the Week
This week's QSL card is from Ron Kramer, W2RJK(formerly WB2HDE). Thanks, Ron!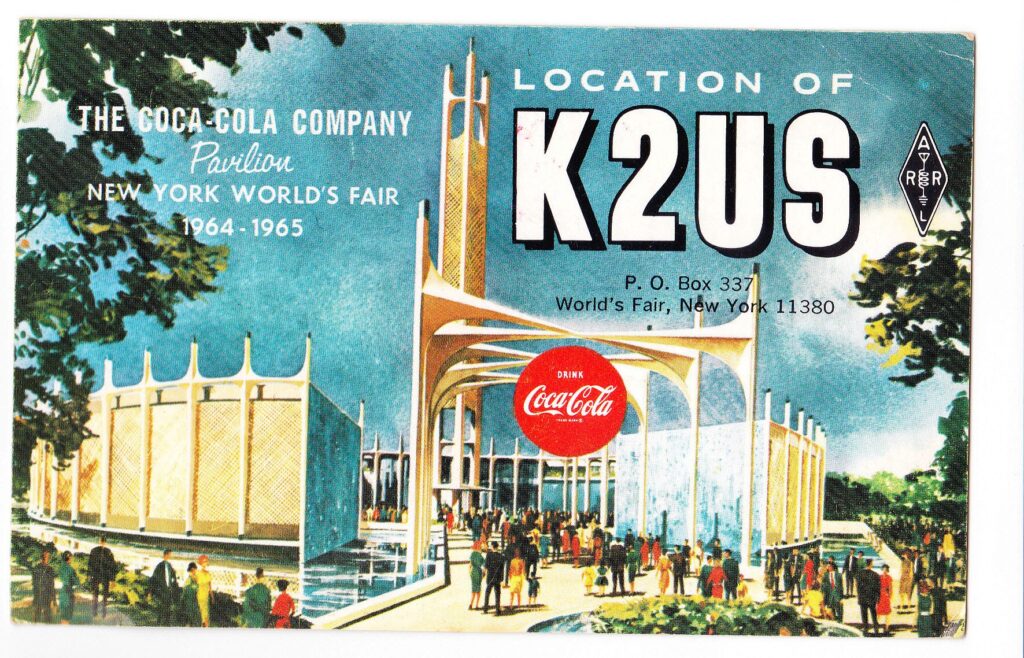 Upcoming Club Events
July 15th – SCHH ARC Fox Hunt
Organized by Ron Frick, AI4HH, and Ed Stratton, W1ZZ. More details to follow.
Coordinated by Jack Frisch, K2ITZ. More details to follow!
Next Membership Meeting
The Club's next Membership Meeting will be on Thursday, September 7th, at the Lake House. Plans are to have an Elmer Presentation by Frank Pollino, K2OS, at 6:45 PM followed by the evening's main program, which will be presented by Ken Finke, KN8F, and cover how to get an antenna installation approved here in Sun City. The business meeting will follow Ken's presentation. More info will be sent as the date gets closer on the calendar.
Club Website
The URL is https://www.ke4ham.org. If you notice any errors or have site-related questions, email: webmaster@ke4ham.org.
Nets:
Sunday NET (8 PM) operates on 147.550 MHz simplex and Echolink node: KE4HAM – L
Wednesday Nets (8 PM) operates from KK4ONF/Jasper repeater, 147.060+ and Echolink node: KE4HAM-R
Thanks to our regular Net Controls: Bob Officer, WA6WAY; Russ Treadwell, N1ZK; and Harve Hnatiuk, KB3FW.
Thanks to Ron Frick, AI4HH, for keeping the nets on Echolink.
Please check into our nets when you can.
Other Operating:
Daily — DX spotting and open chat 24/7 on 147.550 MHz simplex and the Jasper Repeater, 147.060+ (no Echolink).
KB3FW – SCHH ARC President