2022-08-02 Weekly SCHH Ham Club This and That
Items of Interest:
The box that rocked the universe – Engineering Research News (umich.edu)
Inexpensive and accessible, CubeSats can be as small as a ten-centimeter cube, and they don't require their own launch vehicles, instead hitching a ride as secondary cargo on existing rocket launches. That makes them revolutionary in the way they allow nearly anyone to participate in space exploration, something that was previously the exclusive realm of major, well-resourced agencies. They also offer a way to pursue missions that would be too risky or costly for traditional spacecraft.
Humor: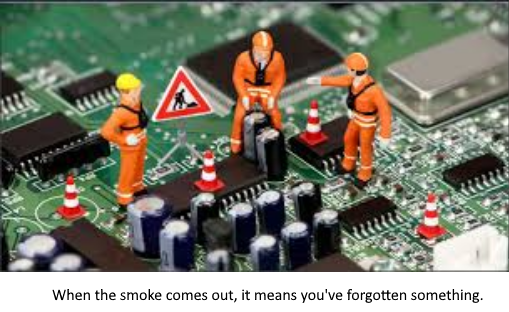 Meetings and activities:
International Lighthouse and Lightship Weekend is 20 August through 21 August. Jack Frisch wanted to remind everyone that we have the Picnic Shelter at Hunting Island State Park (at the Lighthouse US0024) reserved for our use on 20 August. The Shelter has 110 power. Admission to the park is $5 for SC seniors (unless you have a park pass like W1ZZ). The website says that Wifi is available.
Jack would like to have an organizational meeting for ILLW at his house (108 Thomas Bee Drive) on Thursday evening (8/4) at 1930 hrs. He will discuss the logistics, i.e., how many stations, antennas, food, etc.
The next membership meeting will be face-to-face at Hidden Cypress Savannah River Room on 9/1 at 7 PM. More information to follow… There will be other activities scheduled before then though.
Club Website:
The URL is https://www.ke4ham.org. If you notice any errors or have site-related questions, email: webmaster@ke4ham.org.
Nets:
Wednesday Nets (8 PM) operates from KK4ONF/Jasper repeater, 147.060+ and Echolink node: KE4HAM-R
Sunday NET (8 PM) operates on 147.550 MHz simplex and Echolink node:
KE4HAM – L
Other operating:
Daily — DX spotting and open chat 24/7 on 147.550 MHz simplex and the Jasper Repeater, 147.060+ (no Echolink).
AD5EN – SCHH Amateur Radio Club President 2022